about us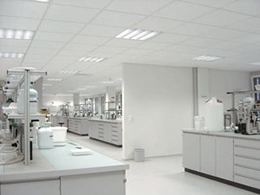 our background
BIOPUR AG is a privately owned Swiss company, established in 1994 and located in Reinach near Basel. For over 19 years we are providing quality products and contract manufacturing services, and are a reliable supplier and partner with long experience. Our products and services are offered either on a small scale as in our catalog or on a larger scale as custom isolation and purification for our clients. Large scale production facilities are available. Confidential manner is our policy; many years of contract production for pharmaceutical companies is the result of this policy.
our customers are
The scientific community, the pharmaceutical industry, health care institutions such as hospitals, clinics, research institutes and organizations and other industry branches using proteins and enzymes for different purposes. We provide components for diagnostic assays to corresponding companies. For the production of therapeutic agents we can provide the required proteinic and enzymatic components worldwide. Some of our products are used for the production of registered drugs.
our capabilities are
To produce rare proteins and enzymes. Our service usually starts where isolation and purification of a certain product demand a big effort to accomplish. If you have a most complex production problem in isolation and purification of proteins or enzymes you may well be our future customer.
Our production policy
BIOPUR is dedicated to the isolation and purification of proteins, enzymes, and other biochemicals. We provide these products cost-efficient and time-effective. We cooperate closely with our customers and response directly to their needs. Products are supplied first on a smaller scale and are gradually scaled up to the right proportions. We provide a list of catalog products representing a choice of products from different categories. For interested customers other products can be produced as required.
The sources of our products
We isolate and purify enzymes and proteins from:
- human and
- animal sources
- from plants and
- single-cell organisms
Our Price Policy
Our price policy is to offer high quality products at a most cost- and time-effective manner.